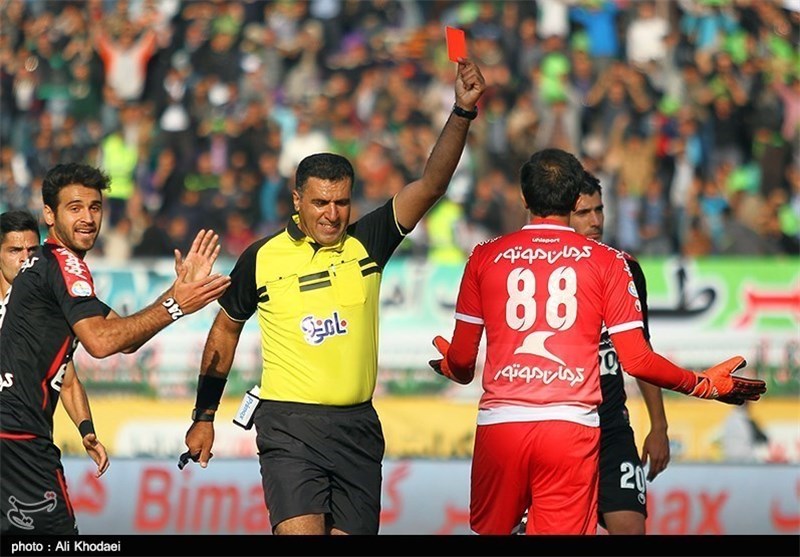 PTV - Iranian football referee Yadollah Jahanbazi has taken the decision to retire professional officiating career after enforcing the laws of the game during the course of numerous national and international fixtures for nearly two decades.
The 44-year-old was commemorated prior to the start of the 2016–17 Persian Gulf Pro League match between Iranian football clubs Persepolis and Padideh at Azadi Stadium in western Tehran on Wednesday evening. Persepolis blanked Padideh 4-0 at the end of the match.
Jahanbazi started to officiate in the Persian Gulf Pro League, formerly known as Iran Pro League (IPL), in 1999.
He officiated international matches, including the 2014 Fédération Internationale de Football Association (FIFA) World Cup qualifier between Cambodia and Laos at the National Olympic Stadium in the Cambodian capital city of Phnom Penh on June 29, 2011. Cambodia won the match 4-2.