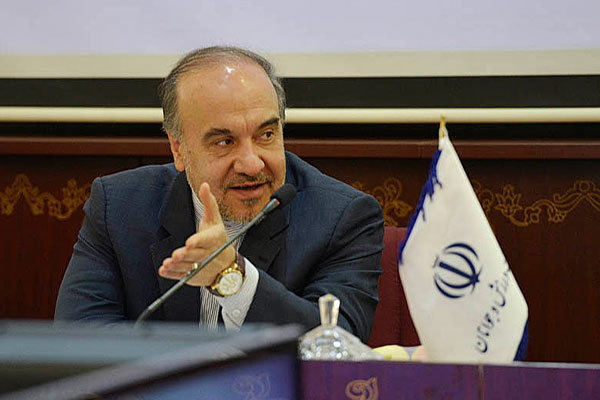 Tehran Times - Iranian Minister of Sports and Youth Affairs Masoud Soltanifar says that they are ready to enter the race to host the 2023 Asian Cup.
Iran is hoping to stage the quadrennial event for the first time since 1976, when they defeated Kuwait 1-0 to win the title for the third time in a row.
Iran has hosted the prestigious tournament two times.  
"We will hand in our formal bid to host the tournament. Iran has the ability to host the international competitions," Soltanifar said.
"There are 3,800 unfinished projects and we've completed 1,210 projects in the last four years," he added.
"In Isfahan, we have a 75,000-seat stadium, in Tabriz we have a 50,000-seat stadium and a stadium with the same capacity in Shiraz and Ahvaz. We also have well-equipped stadiums in the other cities," Soltanifar concluded.
The 2023 AFC Asian Cup will be the 18th edition of the AFC Asian Cup, the quadrennial international men's football championship of Asia organized by the Asian Football Confederation (AFC).
The tournament will involve 24 national teams, including that of the host nation, assuming the current format of the finals is maintained.
The winner of the 2023 AFC Asian Cup will earn the right to participate in the 2025 FIFA Confederations Cup.
China, Indonesia, South Korea and Thailand have already expressed interest in bidding for hosting the competition.
IR Iran Football Federation had submitted final bids to host the 2019 AFC Asian Cup but the United Arab Emirates was awarded the hosting rights of the competition.