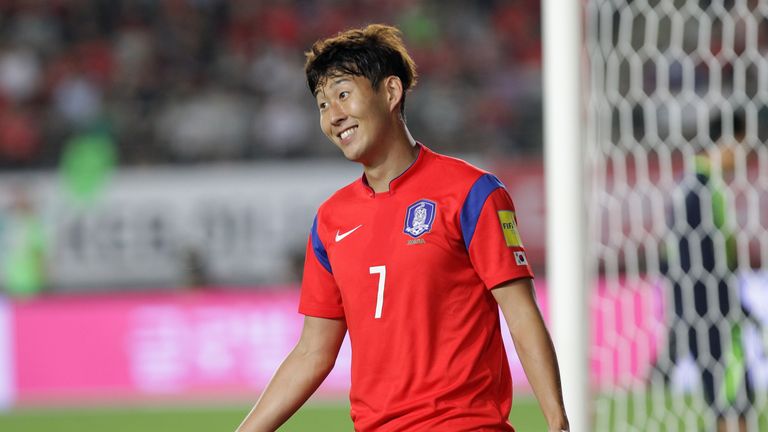 Yonhap - For the first time in his 36-year football career, Iran's national team boss Carlos Queiroz has done something that he wouldn't normally do: ask for a player's jersey.
Queiroz, who has been leading Iran since 2011, said Thursday that he got a jersey of Tottenham Hotspur's South Korean attacker Son Heung-min after his side collected a scoreless draw at Seoul World Cup Stadium in Seoul. Son played full time and produced a couple of dangerous moments, though he failed to score a goal.
"For the first time in my 36-year career, I asked for a jersey from a player," Queiroz said during a press conference after the match. "Son is the kind of player that the world wants to see in the World Cup."
Iran had already clinched a spot for the World Cup even before they came to Seoul. The latest result helped Team Melli to extend their undefeated and clean sheet record in the final Asian qualifying round for the 2018 FIFA World Cup. Iran now have 21 points from six wins and three draws in Group A.
Queiroz said both South Korea and Iran played "beautiful football" for fans at the stadium. The 64-year-old Portuguese man said it was "fantastic" to play football in front of the 63,124 fans, who were mostly South Koreans.
"It was a beautiful and wonderful football fight," he aid. "Whoever was playing, they gave everything to win the game."
Queiroz admitted that his side had some challenging moments against South Korea, but he praised his players for overcoming the 10-man situation. Iran were one man down after Saeid Ezatolahi was ejected in the 52nd minute.
"I can promise you that I never had a game like this," he said. "When we were one man down, the whole team grew up and became more powerful."
The 64-year-old Portuguese said his players and his team deserve some recognition from the world.
"The international football world should take consideration in what we've been doing for the last seven years," he said. "I'm proud of my players."
Iran will next host Syria on Tuesday to wrap up their World Cup qualifying campaign. Syria moved up to third place after beating Qatar 3-1 and they are now just two points down to second-place South Korea.
Queiroz, former assistant to Alex Ferguson at Manchester United, said his side will not let their guard down against Syria. 
"I'm not surprised that Syria beat Qatar," he said. "We will do our best as always."