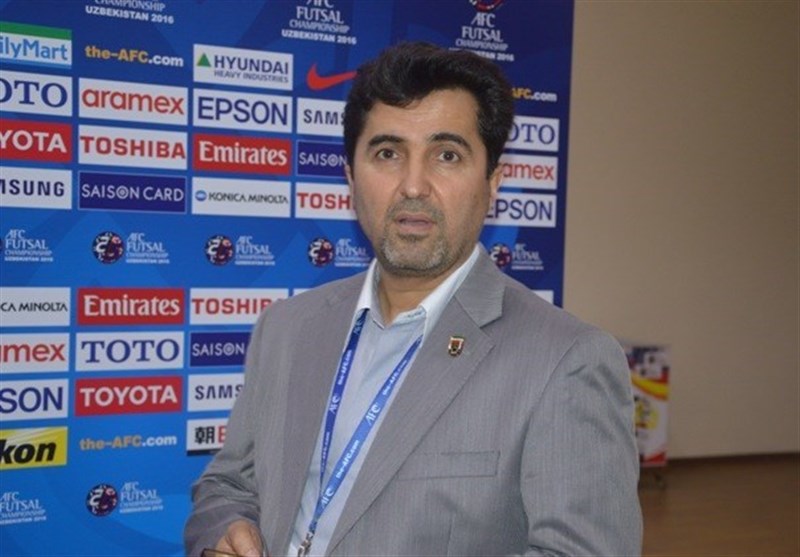 Tasnim - Iran national futsal team head coach Mohammad Nazemalsharieh has been nominated for the 2017 Best National Team Coach of the World.
Nazemalsharieh, who was appointed as Team Melli coach in 2015, led the Iranian team to win the 2017 Asian Indoor and Martial Arts Games in Ashgabat, Turkmenistan in September.
Iranian national futsal team and U-20 team as well as two Iranian goalkeepers namely, Sepehr Mohammadi and Alireza Samimi have been previously nominated for the Best Team of the World and Best Goalkeeper of the World awards.
Nazemalsharieh will vie with nine other coaches for the prestigious award.
Nominees
(in strict alphabetical order!)
*Alicia Morell Campillo (ESP)
SPAIN WOMEN N.T.
*Andrzej Bianga (POL)
POLAND N.T.
*Chiew Chun Yong (MAS)
MALAYSIA N.T.
*Diego Raúl Giustozzi (ARG)
ARGENTINA N.T.
*Pierre Jacky (FRA)
FRANCE N.T.
*Htay Myint (MYA)
MYANMAR N.T.
* Mohammad Nazemalsharieh (IRN)
IRAN N.T.
*José María Pazos Méndez "Pulpis" (ESP)
UZBEKISTAN "A" & U20 N.T. - THAILAND N.T.
*Wilson Sabóia (BRA)
BRAZIL WOMEN N.T.
*Josè Venancio Lopez Hierro (ESP)
SPAIN N.T.