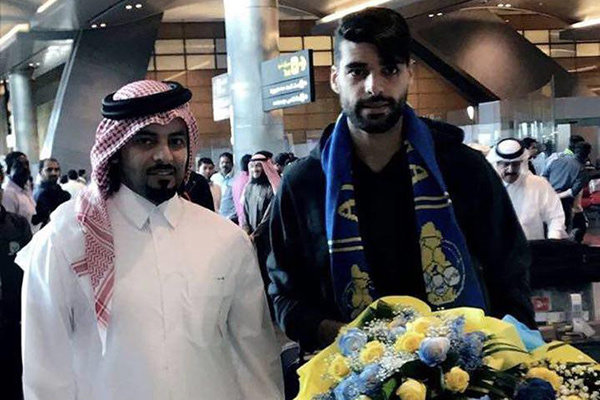 Tehran Times - Mehdi Taremi's decision to move to Al Gharafa of Qatar has not been welcomed by the Persepolis fans.
Taremi breached his contract with Turkish club Çaykur Rizespor last season to return to Persepolis and was forced to stay out of fields for four-month by FIFA.
FIFA also banned Persepolis from registering new signings for the next two transfer windows as punishment for breaching its rules on the international transfer.
Persepolis were favorites to win AFC Champions League title last season but the club's punishment a day ahead of the first leg match against Saudi Arabia giants Al Hilal in the competition's semis, had a negative impact on the Iranian team.
Persepolis lost 4-0 to Al Hilal and were held to a 2-2 draw by the team in the second leg and failed to qualify for the final.
Persepolis also sent a delegation to Turkey to negotiate with the club to withdraw the lawsuit which amounted to 789,500 euros (944,300 U.S. dollars).
It was a good news for Taremi because he had to pay the money but the club solved the problem diplomatically.
Taremi's behavior caused big problems for Persepolis and now he has left the popular team without saying even a goodbye to the fans.
The fans seem annoyed by their striker's decision after he didn't accept to extend his contract and left the club for the Qatari team.
Persepolis could benefit from Taremi's selling to Qatari club but the fans are right to angry with him because the player didn't treat them well.