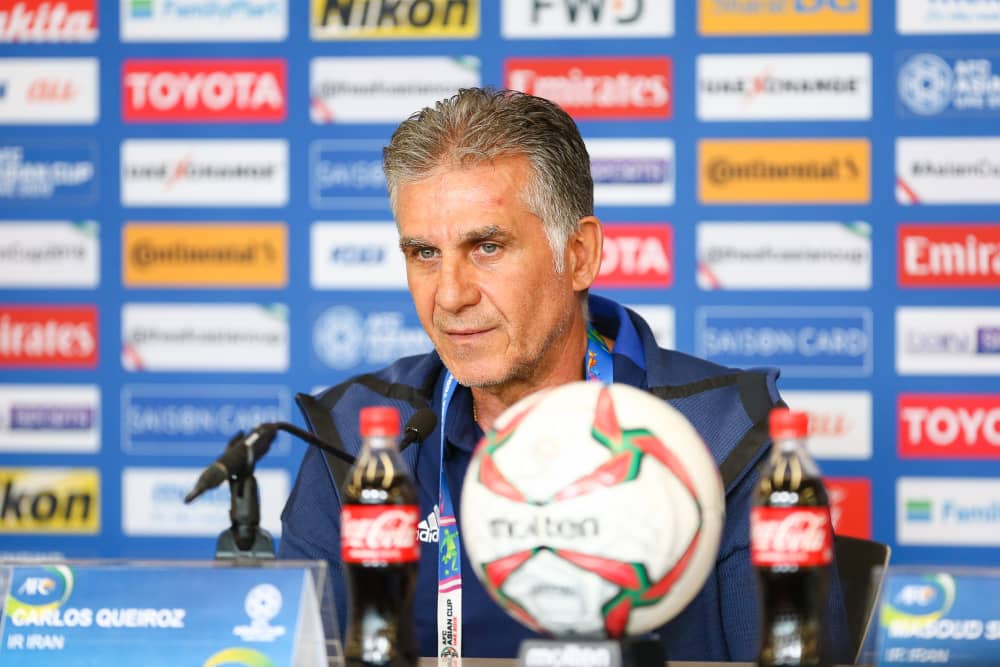 AFC - Carlos Queiroz has told his players to trust themselves and in his methods as the Islamic Republic of Iran prepare to face Japan in the first semi-final of the AFC Asian Cup UAE 2019 on Monday at Al Ain's Hazza bin Zayed Stadium.
The Iranians are appearing in the last four of the AFC Asian Cup for the first time since 2004, when they missed out on a place in the final in a penalty shootout, and are taking on a nation that has won the title on four occasions since 1992.
But while the pressure is mounting on Team Melli to claim the title for the first time since 1976, the experienced Portuguese coach wants his players to continue to believe in the methods that have taken them to the Finals of the last two FIFA World Cups under his watch.
"It's one more day, one more game," said Queiroz. "This Japanese team, they have great movement on the pitch and with their actions and decisions they are very accurate. They are very accurate with their passing, but we cannot lose our identity.
"What is important is that we have a great team and great players, but we cannot risk our identity. We need to be ourselves and play with confidence and trust. We have our own weapons to play with but, of course, we have to pay attention to the Japanese team and adapt and try to control the strong points, and they have a lot."
"But the most important thing is to be ourselves. If we are not able to play one game without being ourselves that doesn't make sense. After eight years and after so many sacrifices and so many games, now we have one game, the semi-final, to play against a great team.
"We need to be ourselves, we need to go inside the pitch and no matter what happens express our football and say: 'We are Iran' and play our football against Japan. That's the most important." 
Iran and Japan have not met at the AFC Asian Cup Finals since 1992 and last faced each other in a competitive clash back in 2005, when Japan triumphed 2-1 in a 2006 FIFA World Cup qualifier. Team Melli had won the corresponding fixture by the same score five months earlier.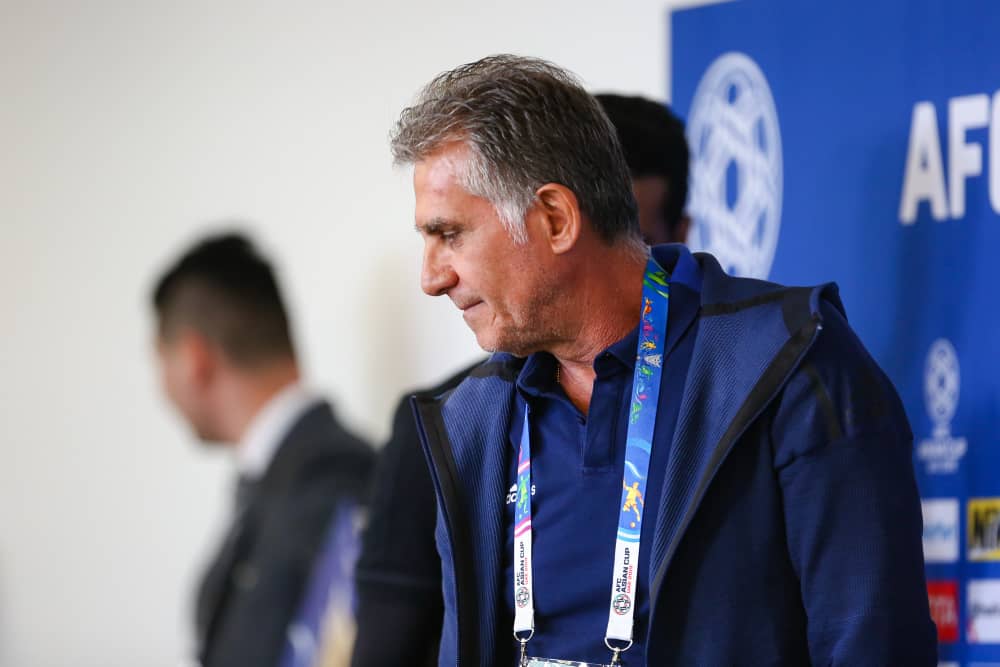 The two countries have shared some epic encounters, with the most thrilling coming in November 1997 when Japan beat the Iranians 3-2 late in the second period of extra-time to qualify for the FIFA World Cup Finals for the first time. 
Hajime Moriyasu's Japan have yet to excite in a similar manner in the AFC Asian Cup UAE 2019, but Queiroz is refusing to underestimate the Samurai Blue.
"We don't need to talk about our expectations, it's just the next game and as always we would like to be ready and try to play a good football match against a great team from Japan," he said. 
SPONSORED
"They're a country that I don't need to extend too much my praise, my words for Japan's national team. We are very excited and proud to be here after so many years of crossing some difficulties and adversities to play in the semi against Japan. It is fantastic for the players and for the Iran national team.
"I do not see anything defensive in this Japan team. It's just a different opinion. I know tomorrow we play against the most prestigious and successful national team in Asia. They have brilliant players, play brilliant football."