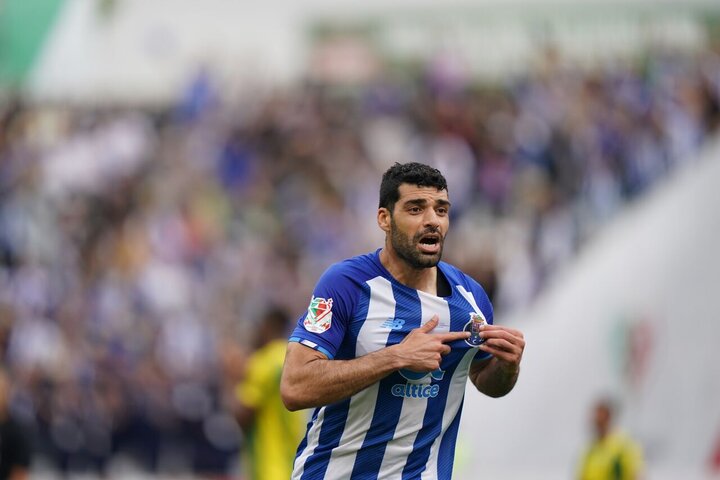 MNA – After showing an outstanding performance in FC Porto by Iran's forward Mehdi Taremi, he has been in the sights of French clubs.
French football clubs Marseille and Lille have shown interest in signing Porto striker, French media repoeted.
Olympique de Marseille, AC Milan and Manchester United have also sought to attract Iran's international player.
Al-Hilal and Al-Nasr have earlier proposed a 5-year contract worth 10 million euros to attract Taremi.
Recently, the footballer turned down the offers of the Saudi clubs.
Born on July 18, 1992, "Persian Gulf Boy" is a footballer who plays as a striker for the Portuguese Primeira Liga club Porto and the Iranian national team.
The Iran international scored 22 goals in the Portuguese Primeira Liga, finishing as the leading scorer and helping Porto to become runner-up in 2023.
Dubbed "a scoring machine" by Reuters, the legionnaire scored 22 goals in 33 matches for Porto this season.