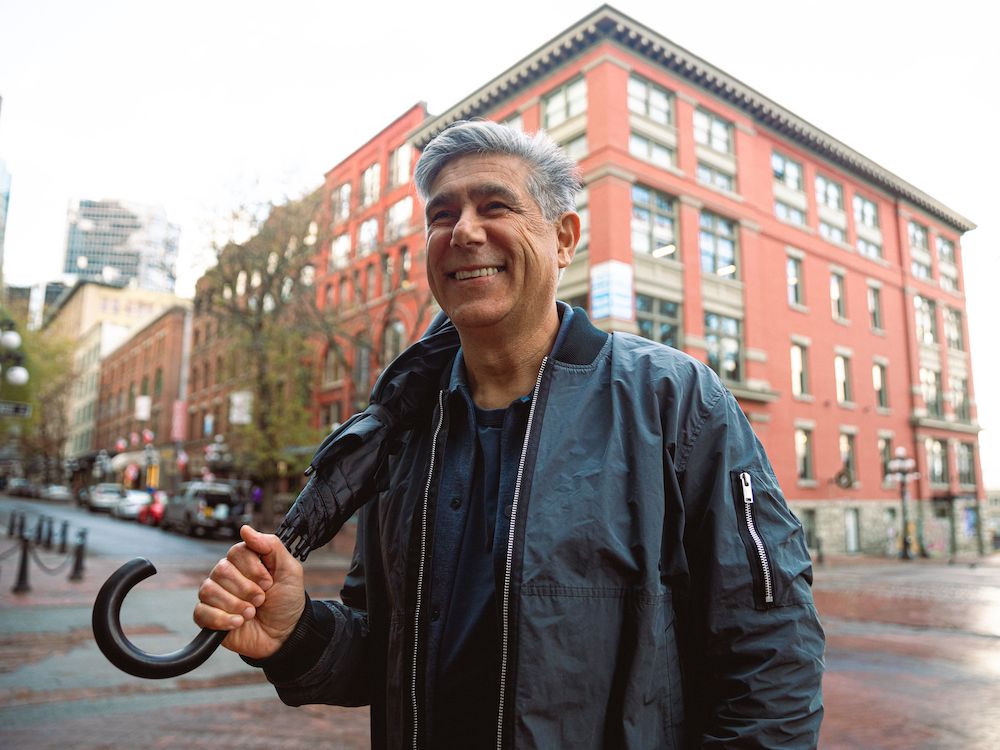 Yahoo - Afshin Ghotbi, the 59-year-old Iranian-American coach called "Afshin the Emperor" among Iranian soccer fans, is now in Canada coaching the country's youngest Canadian Premier League club, Vancouver FC.
Ghotbi came to Canada in November 2022 after coaching teams in several countries, including the United States, South Korea, Iran, Japan, Thailand, and China.
In an interview with New Canadian Media, Ghotbi recalled coming to love football, or soccer, ever since he was a toddler playing in the streets of Tehran.
"I played in the streets every moment I was allowed to," Ghotbi said. "In the period from 1964 to the early 70s, there wasn't much infrastructure for youth players to have grass pitches, uniforms, or coaches. We played in the streets, using plastic balls and bricks as goals in small-sided games."
At 13, he moved to the United States, where he began his coaching journey while still a teenager. He started working with young children, playing for various youth teams, and eventually UCLA when he was 17.
Looking back on the important decisions he made in his career and the difficulties he faced while trying to establish himself as a coach, Ghotbi remembers making a tough financial choice.,
"I had an engineering degree [and] I had to make a choice about how I make my living," Ghotbi said. "I can make very little, $100 a month playing soccer, playing in leagues with 2,000 people watching the games, or I can try to play and still be an engineer, or I can coach and play and forget about engineering."
That was a great dilemma for him, especially because at that time, coaching was seen as more of a part-time hobby than an actual profession in America.
So Ghotbi created his own space. He built a soccer academy and started building a reputation for developing young players and helping them pay at the international level.
Throughout his career, Ghotbi has coached teams in three World Cups, including the 1998 encounter between the U.S. and Iran — one of the most politically charged matches in World Cup history. "It was an amazing opportunity and game for two polarized countries to meet through friendship and love of soccer," Ghotbi said.
Once he started coaching South Korean teams to reach World Cups twice in the early 2000s, Ghotbi said Iranian people started "realizing that they have an Iranian born working at the highest level in soccer."
Sixteen years ago Ghotbi's flight landed at Mehrabad International Airport in Tehran, Iran, to crowds of Persepolis FC fans — one of the biggest soccer clubs in Asia. This is where he was given the title of 'Afshin the Emperor' after securing important victories.
He tried to bring a more professional, elegant, and classy mentality to soccer in Iran. He believed that winning, combined with playing attractive, attacking, and exciting football would resonate with fans. He aimed to connect with all of them. "I think it was this approach that led us to the championship and ultimately earned me the position of national team coach for Iran," Ghotbi added.
Ghotbi went on to become head coach for Iran's national team from 2009 to 2011. But he has one regret: not qualifying for the 2010 FIFA World Cup.
"Unfortunately, Iran's national team job came at a time when there was a lot of political unrest that didn't allow me to construct the team I wanted," Ghotbi said. "The election of Mahmoud Ahmadinejad and the Green Movement caused political unrest around the team that affected the result."
He moved on to teams in Asia before arriving in Canada to coach Vancouver FC.
"What impresses me about Vancouver is that it is one thing to have diversity, but it's another thing to have harmony within that diversity," Ghotbi said. "We have a team consisting of players from Lebanon, Iraq, and Iran, Korea, China, Mexico, India, and African countries or Canadians from Ivory Coast. So, we have a very diverse team."
A combination of effort, dedication, and education is needed for immigrants and refugees to reach their goals, Ghotbi said.
"But there's also the passion side; you should always find something you're passionate about. If you're passionate about anything, you're willing to work 24 hours a day. Even if the compensation is not what you want it to be," Ghotbi said.
"Through your commitment and perseverance, you can become the best in that particular discipline, be it art, music, football and sports, being a doctor, being a teacher, etc."
Hamid Jafari, Local Journalism Initiative Reporter, New Canadian Media