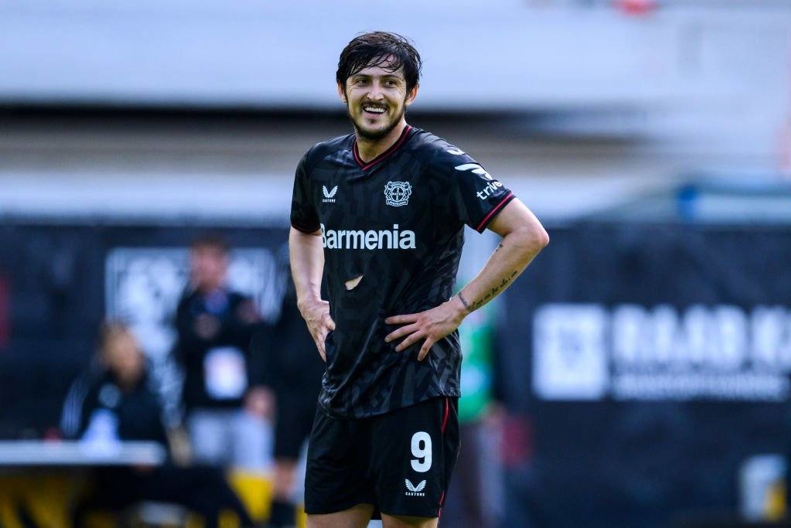 PLDC - According to a German magazine, France's Olympique de Marseille are still looking to hire Iranian striker Sardar Azmoun to improve their attacking power.
In a Wednesday report, Sport Bild said that the French team are still interested in Azmoun despite the cancellation of the transfer in winter. According to the magazine, the team are ready to pay 10 million euros for the 28-year-old striker while Bayer Leverkusen are apparently not so opposed to the deal.
Marseille had tried to acquire the player back in the winter but the deal was not finalized. Even Sardar Azmoun himself confirmed this. "The truth is that my transfer to Marseille was almost 100%. I can say that everything was canceled at the last minute. I even chose my jersey number in Marseille before, but in the end, I stayed at Leverkusen," he said later.
Olympique de Marseille are looking for a striker to complement, or maybe replace, Alexis Sanchez. The Chilean player has scored 18 goals and 3 assists in 42 games.
Marseille wanted to sign another striker to partner with Alexis Sanchez in the winter and their main target was Sardar Azmoun. This Iranian striker had a bad time in Leverkusen in the first half of the season and wanted to leave this team in the winter.
The 28-year-old player has already scored 4 goals and 4 assists in 32 games in all competitions. Of course, it should be noted that he has been on the starting XI only 11 times this season.
Meanwhile, Marseille had a disappointing season. They were eliminated in the Champions League and did not even qualify for the Europa League. In the French league, despite a relatively good start, it seems difficult for the team to even finish runner-up. Experts believe that the team suffers from problems in the attacking line past season.