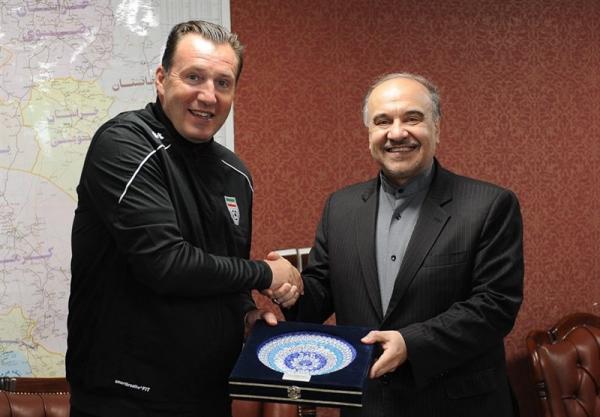 Tasnim – Iranian Sports and Youth Minister Masoud Soltanifar said that back-to-back defeats against Bahrain and Iraq in Word Cup Qualifier matches hurt the pride of the Iranian people.
Iran lost to Bahrain 1-0 in October and was defeated against Iraq 2-1 last week.
The results mean that Iran is third with six points, five points behind Iraq in Group C of the 2022 World Cup Qualification.
"Two losses against Bahrain and Iraq hurt the pride of our nation but we still have a chance of qualifying for the next round as the top team. Many experts believe that we didn't use the full range of our capabilities in the last two matches," Soltanifar said.
"We still have a chance to qualify as the group leader. The football federation and the ministry will try to arrange friendly matches for Team Melli ahead of our (next) matches in World Cup qualification," he added.
Soltanifar also said they have paid the salary of Marc Wilmots and Iran coaching staff.