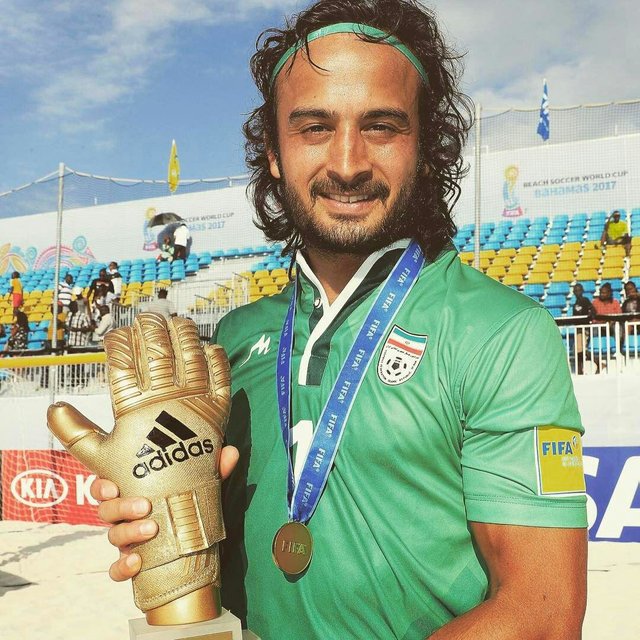 Paatoop - Two Iranians were chosen as the best player and best goalkeeper of the 2017 Beach Soccer World Cup.
Mohammad Ahmadzadeh has been chosen as the best player of the tournament, and Peyman Hosseini has been named the best goalkeeper.
Gabriele Gori of Italy was the tournament's top scorer with 15 goals; Mohammad Ahmadzadeh of Iran, and Rodrigo of Brazil, each scored nine goals for their countries.
Awards
adidas Golden Ball: Mohammad Ahmadzadeh (Iran)
adidas Silver Ball: Mauricinho (Brazil)
adidas Bronze Ball: Datinha (Brazil)
adidas Golden Scorer: Gabriele Gori (Italy)
adidas Silver Scorer: Rodrigo (Brazil)
adidas Bronze Scorer: Mohammad Ahmadzadeh
adidas Golden Glove: Peyman Hosseini (Iran)
Fair Play Award: Brazil