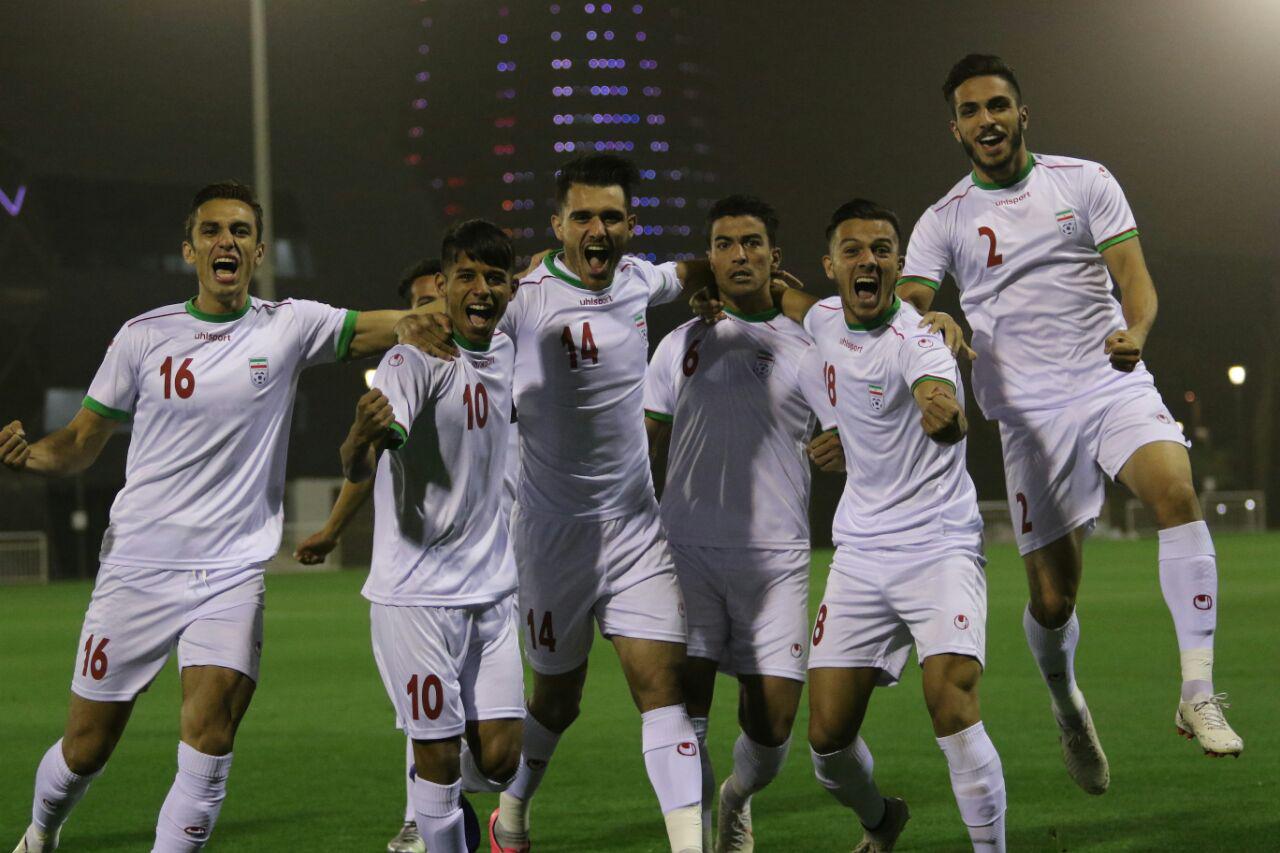 Tasnim – Iran U-23 football team defeated Kuwait 5-0 in Qatar four-nation tournament on Friday.
Alireza Arta and Allahyar Sayyadmanesh scored two goals for Iran in the first half.
Younes Delfi, Amir Hossein Hosseinzadeh and Omid Nourafkan scored three more goals in the second half.
The Iranian football team, who had lost to Tajikistan 2-1 in its first match, will win the tournament by beating Qatar in its last match.
Iran is preparing for the Asian Football Confederation (AFC) U-23 Championship 2020.
SPONSORED
Zlatko Kranjcar's team has been drawn along with Iraq, Yemen and Turkmenistan in Group C.
The AFC U-23 Championship 2020 is scheduled to take place in Thailand. It will act as the AFC qualifiers for the men's football tournament at the 2020 Olympics.
There are no comments posted here yet