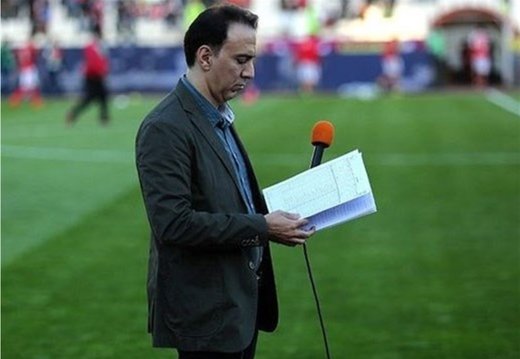 PLDC – Iran's football commentator and TV show host Mazdak Mirzaei has reportedly immigrated to the UK.
The 49-year-old sports journalist has reportedly joined Iran International TV channel, based in London.
Mirzaei has traveled to London with his family.
Mirzaei was working at popular weekly television sports program Navad (90) which was suspended in March.
Iran International is a Persian language television channel broadcast by satellite to Iran.
SPONSORED
It is licensed in the United Kingdom to Global Media Circulating Ltd as an editorial news service based in London. It was launched on 18 May 2017 and is managed by DMA Media Ltd, which has bureaus in Paris, Kabul and Washington.
The editor-in-chief of the channel is Hossein Rassam, who was formerly chief political analyst at the British embassy in Tehran.
Ali-Asghar Ramezanpour is the news director of the station.
There are no comments posted here yet