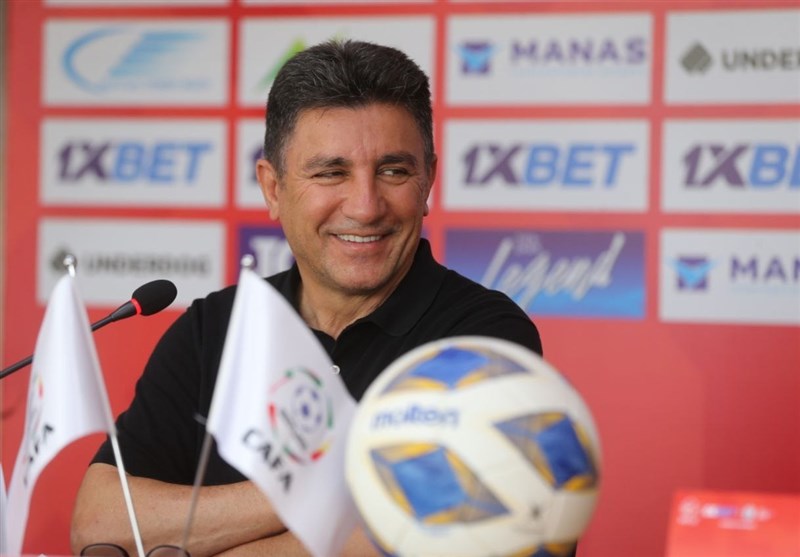 Tasnim – Iran national football team head coach believes that the 2023 CAFA Nations Cup is a good opportunity for Team Melli to prepare for the 2023 AFC Asian Cup.
Iran will start the campaign on Tuesday with a match against Afghanistan in Group B in Bishkek and IRIB 3 will broadcast the match. Team Melli will also play host Kyrgyzstan on Friday.
Group A consists of host Uzbekistan, Tajikistan, Turkmenistan and Oman.
Except for Afghanistan and Turkmenistan, the remaining teams are part of the AFC Asian Cup Qatar 2023 cast.
"We respect Afghanistan and Kyrgyzstan and look to do our best against two teams. Football provides a common language for all nations and all the people can enjoy that," Ghalenoei said in the pre-match news conference.
"The 2023 CAFA Nations Cup can be a good tournament for the Asian teams ahead of the 2023 AFC Asian Cup," he added.
"I hope that the tournament will bring more powerful teams together in the next editions. Our priority in the competition is to respect the opponents and enjoying football," Ghalenoei said.
The respective group winners will face off in the final while the runners-up will play for third place, with both matches scheduled for June 20.