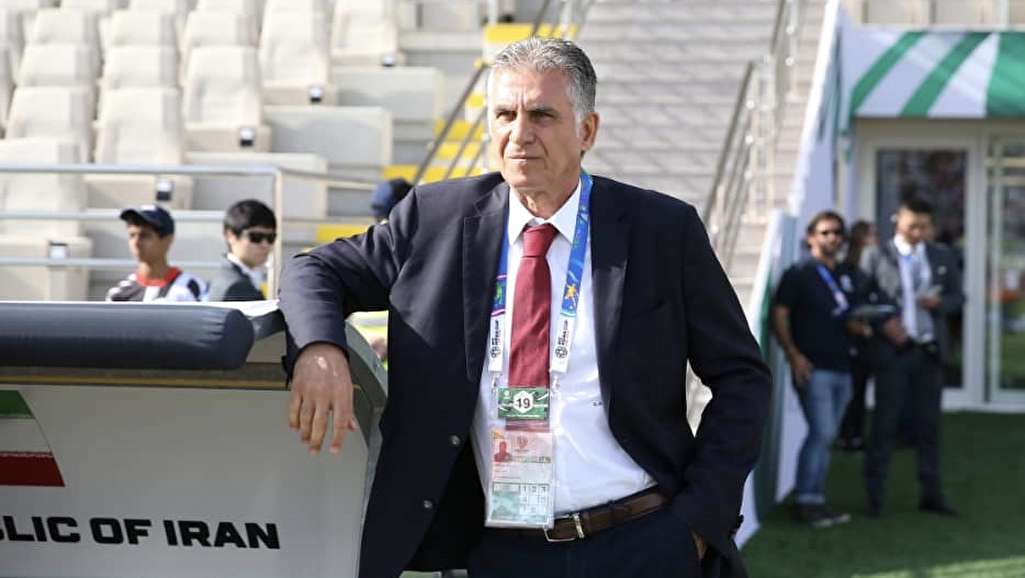 Tehran Times - Iran national football team coach Carlos Queiroz is seeking revenge against Iraq in the 2019 AFC Asian Cup group stage.
In the previous edition, 10-man Iran were forced to say goodbye to the tournament after losing to Iraq in penalty shootout in quarterfinals.
Australian referee Ben Williams came under fire for his decision to hand a second yellow card to Iran defender Mehrdad Pooladi in the first half, Iraq winning the penalty shootout 7-6 after scores were locked at 3-3 at the end of extra-time.
Now, the Portuguese coach has learned the lesson from the past and is too cautious about his players' treatments in the field.
Queiroz punished Majid Hosseini after his nasty tackle on Yemen player on Monday. He rested the defender in the second half as well as Vietnam match held on Saturday at Al Nahyan Stadium in Abu Dhabi, United Arab Emirates.  
The ex-Real Madrid coach is going to qualify for Round of 16 as the winners and Team Melli will win the group with even a draw but it will not satisfy the Coach. He wants to beat Iraq, without a shadow of a doubt.
"From now on, we are concentrating on Iraq match. As I've already said, every match is like a final for us in the tournament. Iraq are a strong team and they are one of the favorites to win the title," Queiroz said in the news conference.
SPONSORED
The 2007 AFC Asian Cup champions could make life difficult for Iran but Team Melli take advantage of their 'golden generation' in this tournament as the Persians want to bring an end to their 43-year title drought.
Iran, the Asian best-ranked football team, narrowly missed the chance to reach the 2018 World Cup knockout phase.
Queiroz has not forgotten about their heartbreak against Iraq in the previous edition and it's the best time for him to take revenge against them in the match scheduled for Wednesday in Group D.
There are no comments posted here yet